Fencing at LionHeart Academy
En garde! Fencing is the art of modern swordplay. It's a fun and challenging sport that promotes fitness, speed, and strategy. Fencers face off in an epic duel, relying on their technique and tactic to score points on their opponent. To land a touch, a fencer has to make contact with their sword on the opponent's target area. When a fencer scores five points, they win the match!
Fencing is a safe and exciting sport for ages seven and up. Equipment includes the mask, jacket, and glove. All equipment is provided for the first three months of classes. This way fencers are protected and ready to have fun from the very start.
At LionHeart Academy, we teach the importance of trusting yourself and learning from both victory and defeat. Fencing is a lifelong sport. That means it's always a good time to learn and improve!
We offer group classes, private lessons, camps, and competitions. Our classes are rolling-admission, so you can start any time of the year. Call us to schedule your first visit! We will gladly answer any question you have.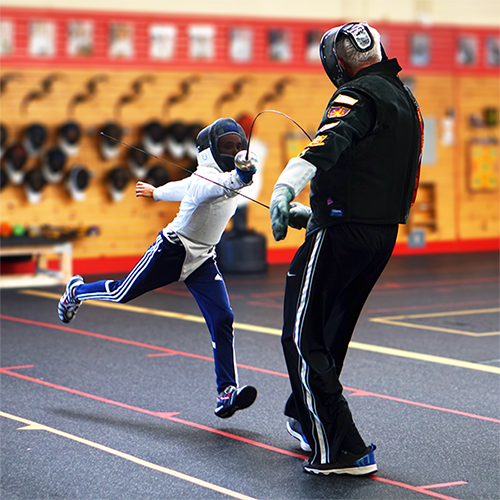 Click Below - Call Us Today!
Leave us a message and we'll get back to you quickly!
Have Any Questions? Ask Us Here!
We read all of our messages and will get back to you quickly.