Archery and Fencing Lessons for Kids, Teens and Adults
We teach confidence and promote youth fitness with our fun and unique sports. Enroll your child in group classes or book a private session with any of our certified instructors. Beginners are welcome!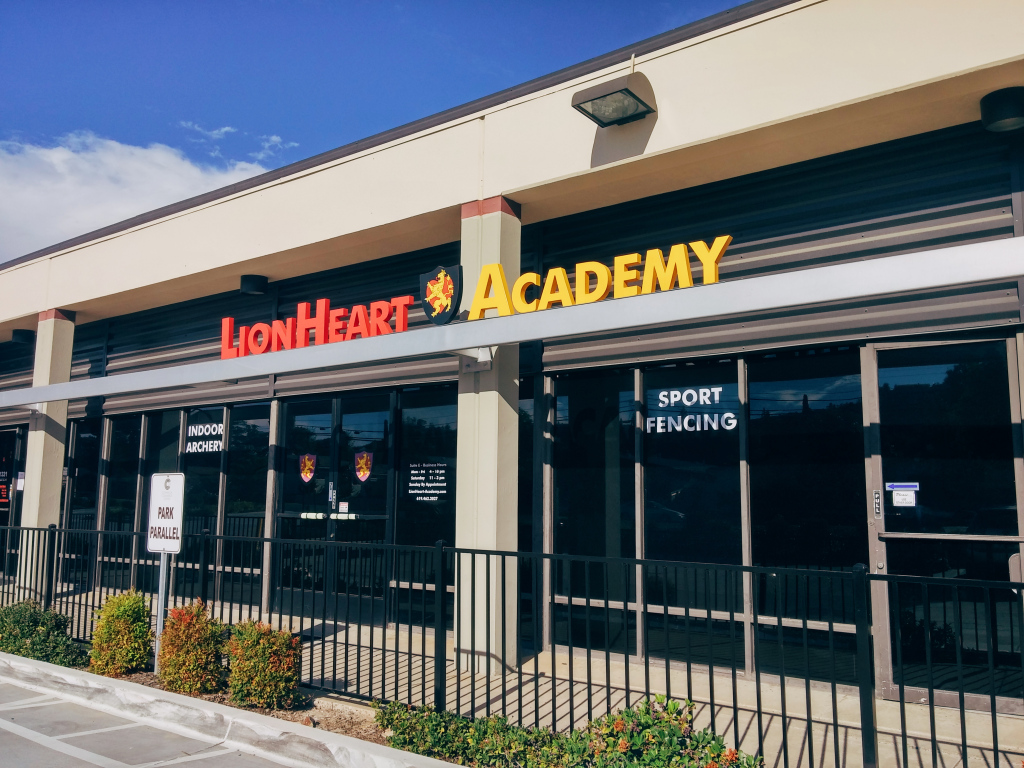 "Knights Night" introduction to Medieval Sword for Adults. Minimum age allowed is 13 years. Anyone 13-18 years must attend with a participating adult.
Date: TBD
Time: 6:00-7:00pm
Pricing: $30
For more information please contact Scott at 619-742-2315 or Loreen at 858-692-9485.
Have Any Questions? We've Got Answers!
WE MISSED YOU!
LionHeart Academy is thrilled to welcome back our members as we re-open our fencing, archery and Medieval Sword classes with a few changes designed to keep you safe and healthy.
We have put careful thought and planning into our reopening — following guidelines from the CDC, health experts and local officials to ensure our facilities meet the highest standards of hygiene and safety.
We have also modified our policies, practices and procedures to facilitate safe physical/social distancing, thus providing each person that walks through our doors with a safe experience. Read More
Something is wrong.

Instagram token error.