Summer Camps at LionHeart Academy
Looking for the perfect summer activity in San Diego? You're in luck! LionHeart Academy offers fun and exciting yearly summer camps. Due to COVID-19, we will not be running summer camp this year. Watch this space for summer 2021!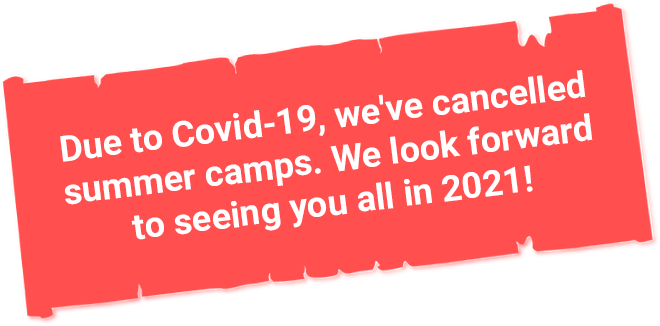 Please find below a schedule of the camps we will be running this year. Looking forward to seeing you there!
SUMMER CAMP SCHEDULE 2021

Full Day Camp
9am – 4pm

Half-Day
Morning Camp
9am – 12pm

Half-Day
Afternoon Camp
1pm- 4pm

Week:

Activity:

Activity:

June 28 - July 2
Archery
-
July 5 - 9
Archery
Medieval Warrior
July 12 - 16
Archery
Medieval Warrior
July 19 - 23
Archery
Fencing
July 26 - 30
Archery
Fencing
August 2 - 6
Archery
Level 1&2 Foil & Epee Preseason Fencing Camp

Pricing


One week of half-day enrollment (morning or afternoon): $225
One week of full day enrollment: $375
ARCHERY
Be focused. Be strong. Be on target! Archers will train with recurve bows and real arrows. Activities include warm-ups, group games and daily archery practice. All equipment is provided! Ages 10 and up.
*USArchery recreational membership for $15 is required and can be obtained at www.usarchery.org. Please bring proof of membership to the first day of camp.
FENCING
Fencing is a fun and agile sport! Fencers learn to thrust and parry with a sword while improving their strength and balance. By the last day, students will wear the complete fencing uniform and participate in duels, scoring points like an Olympian. All equipment is provided! Ages 8 and up.
*USFencing requires membership with their organization for $10. Non-competitive membership can be obtained at www.usfencing.org. Please bring proof of USFencing membership to class.
MEDIEVAL WARRIOR
Warrior Camp is produced in partnership with San Diego's award-winning Chivalry Today educational program. Children enjoy a week of active and cooperative play as they learn safety, respect, and the warrior code of honor. All equipment is provide! Ages 10 and up.
Note:
Parents are encouraged to send their camper with a light snack, lunch and water bottle. Long pants and athletic footwear is required. Long hair should be tied back.
Interested in regular fencing and archery lessons?
Check out our sports, pricing, and schedules!