East County Indoor Archery Leagues (Adult & Youth)
This October, we're hosting a barebow, compound and olympic recurve league!
The Youth League will start on October 23rd and the Adult League will start on October 27th.
Click the button below to enter! We look forward to seeing you there,
Archery Lessons at LionHeart Academy
Learn the exciting sport of archery at East San Diego's only indoor range when you sign up for lessons. Students start shooting on their first day with traditional recurve bows and equipment provided by LionHeart Academy. Group activities include games, drills, and target practice. All of our instructors are certified by USA Archery and the National Training System.
We teach valuable lessons in sport safety, self-discipline, and respect for others. Our programs include group classes, private lessons, camps and birthday parties. Shooting indoors means staying warm in the Winter and cool in the Summer! Rain or shine, you can count on us for the perfect place to practice. Ask us about our Junior Olympic Archery Development programs!
About Archery at LionHeart Academy: Archery is a discipline that requires mental and physical strength along with endurance. It teaches patience and an understanding of physics and math, and it also teaches character (trustworthiness, respect, caring, responsibility and citizenship). These are the things that we would like all people to learn and do but that is not always the case – as coaches and instructors we must not stop trying. Archery is not just a bow and arrows – it can be way of better understanding of life.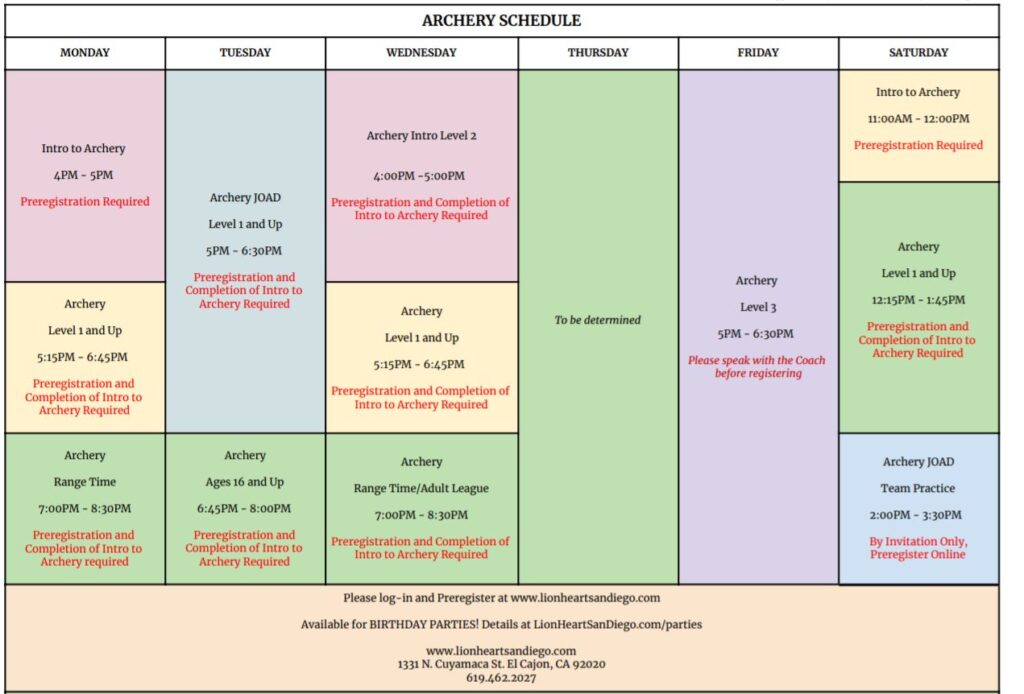 Sign up for Archery Classes